Salt and Sacrifice Update 1.0.1.0: The Shunned Namekeeper, Live Now!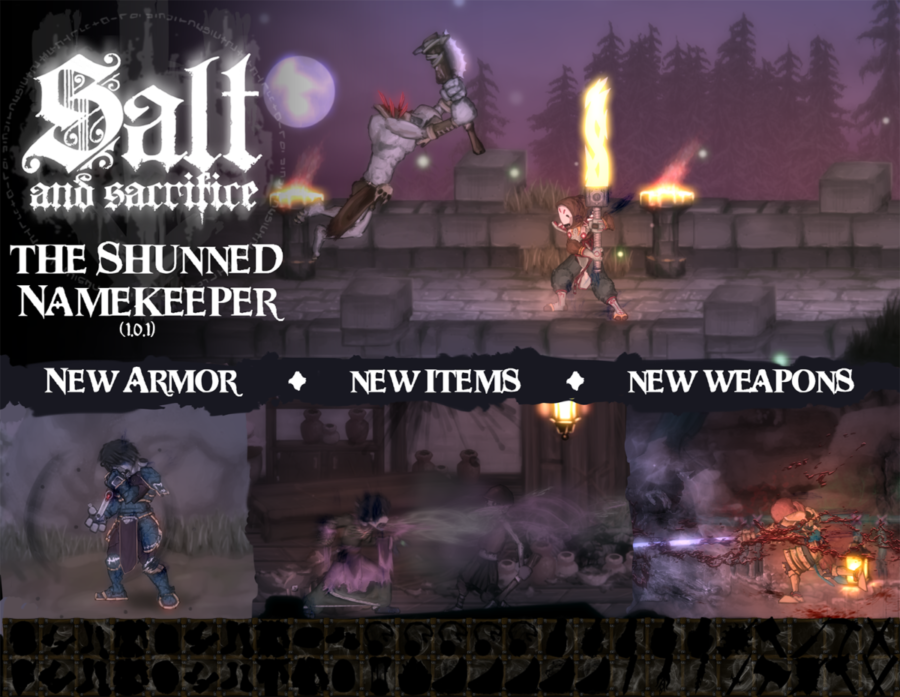 The Salt and Sacrifice 1.0.1.0 update is live, featuring new content: The Shunned Namekeeper. Patch notes below:
The Shunned Namekeeper
Update New Content
New Namekeeper NPC/Merchant.
Many weapons, armor, and other items sold by the Namekeeper.
The merchant NPC inventory has been expanded.
The kingsguard now sells royal equipment.
Tarcloth for buffing mundane weapons.
Essence for breathing magical attacks.
Incense for restoration and recovery buffs.
Dagger items that allow sacrificing HP for rage, focus, or ammo.
Hourglass for resetting roaming mages.
Bowl of Pages for locating roaming mages.
Tattooed Egg for sparring with your cooperative partners.
Show/Hide helmet option in Settings->Gameplay that also syncs over the network.
Fixes / Improvements
The cost of equipment purchased with silver has been adjusted to reflect the equipment tier.
Players in NG+ no longer need to unlock NPCs for matching they've unlocked on previous playthroughs with their character.
Players in NG+ are no longer limited to matchmaking with players based on maps they've visited on their current game iteration.
Fated hunts may sometimes reward multiplayer tokens.
Icon added in stores and crafting screens to indicate which items the player already owns.
Ranged attack cooldowns have been adjusted to prevent spamming attacks by canceling animations
Chrono bubbles will no longer slow time for friendly targets.
Suffocating Rain and other runic arts attacks sync better over the network.
Fated Hunt descriptions now show the correct tier in NG+.
Music no longer relies on Windows Media Player being installed (Windows only).
Starstones in storage can be used for leveling.
Incorrect upgrade level icons no longer render over artifacts/charms.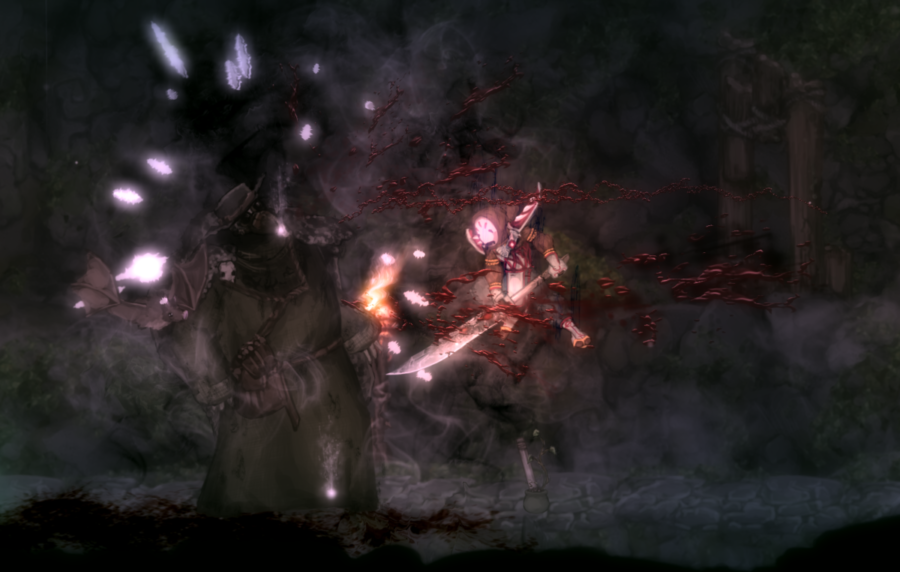 Patch 1.0.1.0 is live now on PlayStation 4, PlayStation 5, and Epic Games Store.