Salt and Sanctuary Coming to Nintendo Switch August 2nd!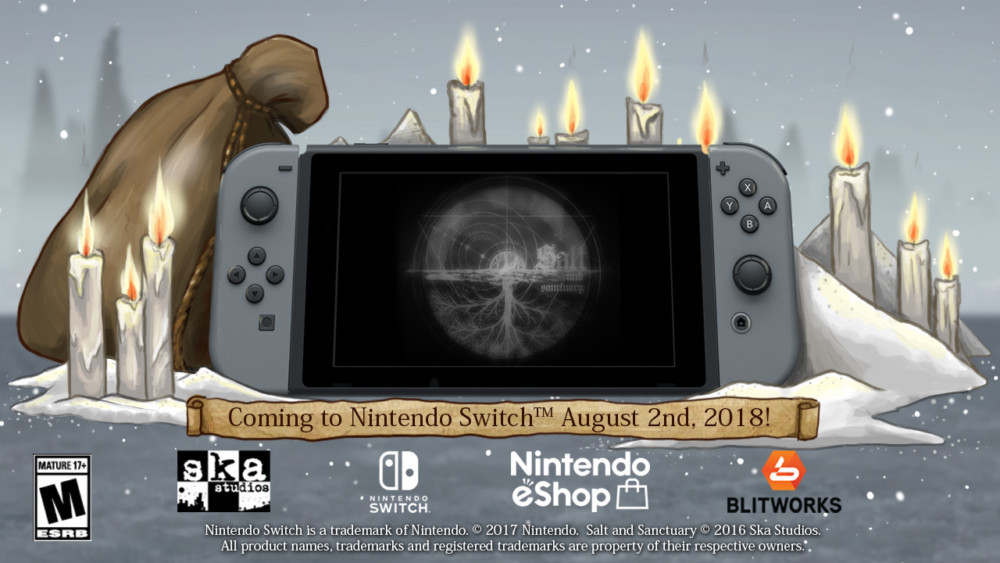 You've been asking for it and we've been working with the porting studio,
Blitworks
, to make it happen. August 2, 2018,
Salt and Sanctuary
will be available on the Nintendo Switch™!
You can pre-order the digital version for the America region now on the Nintendo eShop! Europe and Japan eShop pages will be coming soon but the digital release will still be August 2nd in all three regions! Salt and Sanctuary is also be making its way to retail for the Nintendo Switch. More details coming soon!