Happy Holidays!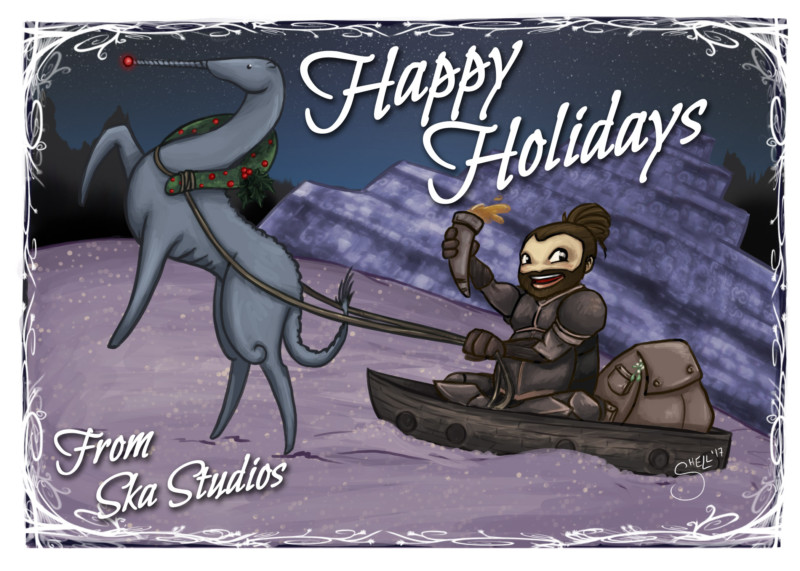 Happy holidays, everyone!
Welcome to our brand new website! A huge thank you to Jamie of Curiouser for building our beautiful site. It really would not have been possible without her. Be sure to check it all out!
Salt and Sanctuary shirt sizes are now back in stock! These shirts and more are available in our online shop. I also plan to have prints of these holiday cards, similar to our Charlie Murder holiday cards, available in our store soon.
We hope you have a great rest of the year! Remember that you are your own hero.