GDC, Postmortem and Salt and Sanctuary in Korean!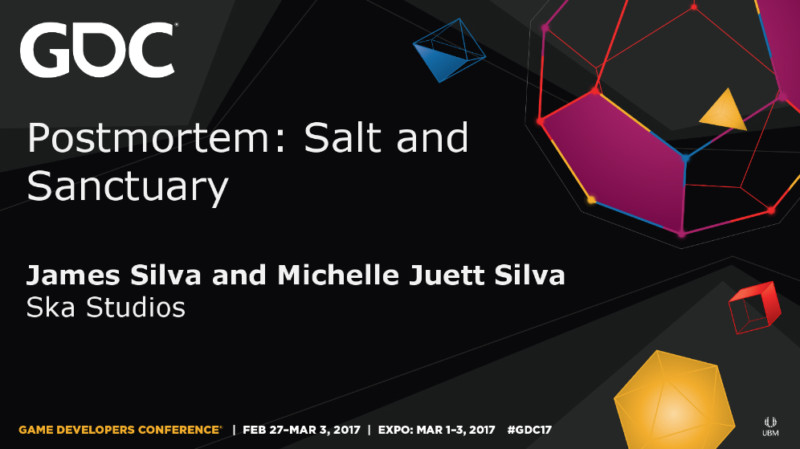 GDC
At the end of February, we traveled to
San Francisco for GDC
 to deliver a 30 minute postmortem for
Salt and Sanctuary
. The talk will be available
in the GDC vault
, though we don't know yet if it will be publicly available or only to attendees. It was an amazing talk with a full room, and we were really surprised and humbled by the great reception. One never knows how these things will go, and we aren't the best of public speakers, but we still put on our presenter hats and did our best.
We also posted a write-up covering most of the talk over at the PlayStation blog! Go read the postmortem over here!
Korea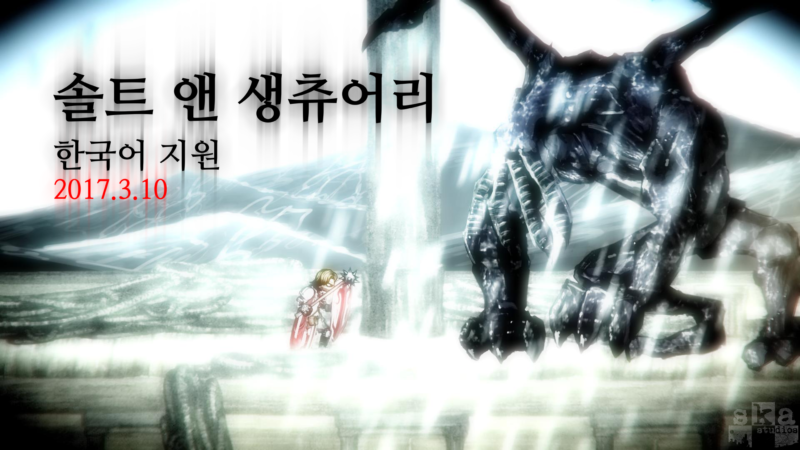 Salt and Sanctuary
is now available in the Korean language! We launched on the morning of March 10th KST on Steam. You can check out some coverage already over at
Inven
,
Ruliweb
, and
This is Game.
We now have this list of languages complete:
French
Italian
German
Spanish
Portuguese (Br)
Japanese
Korean
We're also working toward Russian, Polish and finishing Simplified Chinese. Traditional Chinese may be coming as well.
Vita
We're in certification for the PSVita! We can't get into details (there are a few, and they're not pretty), but going live by the end of the month is looking within our grasp. Sadly, we won't be able to hit the one year anniversary of the PlayStation 4 launch, which is coming up next Wednesday! We apologize to everyone who has been waiting so patiently. It was, for the most part, out of our hands, but we think the wait will be worth it.