2016 and a New Year
Hey Ska friends! It's been a long time, once again. I'll start off with – no, there still is no release date for Vita. It's been an uphill battle getting Monogame working with Vita but Sickhead Games and we are getting closer. We expect to submit to certification soon with a hopeful March time frame. That's not an absolute promise but is the goal. As always, as soon as we can give a solid release date, we'll be shouting it from the rooftops. The Dishwasher: Vampire Smile and Charlie Murder for Steam are also coming along nicely! We hope to have those two ready very soon.
GDC
We'll be at the Independent Games Summit portion of GDC week, delivering a postmortem on Salt and Sanctuary. We'll post notes or a blog around the week of GDC, covering the talk. If you happen to be there, "Postmortem: 'Salt and Sanctuary'" is Tuesday, February 28th at 3:50 PM PST.
Link Roundup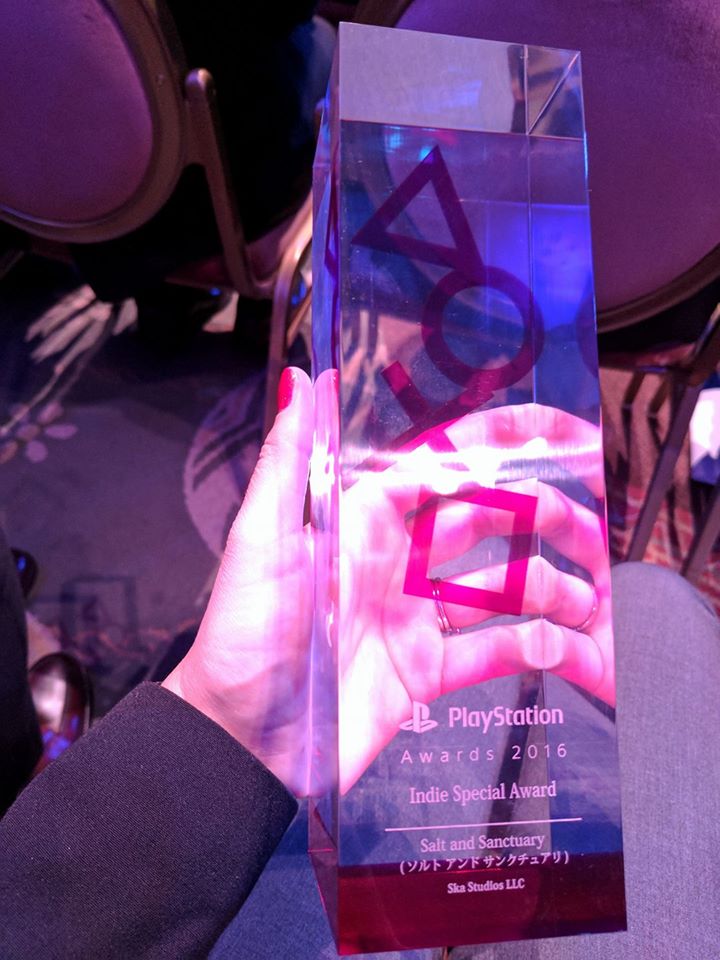 If you follow our social media, you may have noticed we won a few awards in 2016! In December, we had the honor of flying to Tokyo, Japan to share the stage with some amazing games, accepting the PlayStation Awards' Indies Special Award.
You can watch the entire show here on YouTube.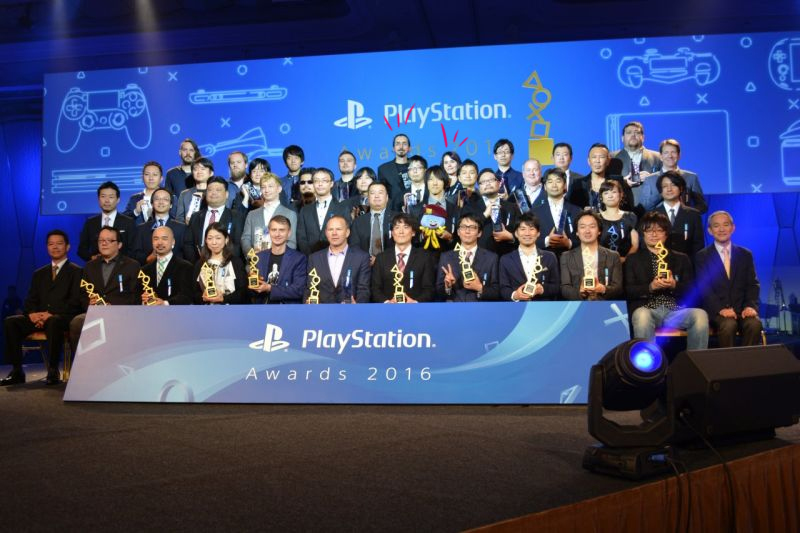 Salt and Sanctuary was played on Awesome Games Done Quick by Grimelios! I watched the stream live and have to admit, I found the Spindlebeast attempts very amusing. Mwahahaha.
If you know Greek or perhaps want to try out your browser's auto-translate, here's an interview at Gamepad.gr.
Perhaps the most surreal award, after the PlayStation Award, is this Zero Punctuation top 5 Goodest Game of the year accolade. Quite the strange honor!
It was an amazing year for us and this year should be a good one, too! Keep an eye out next week for a Valentine's Day treat! (Not Vita related, sorry!) Stay Salty. <3