Salt and Sanctuary Available Now on PlayStation4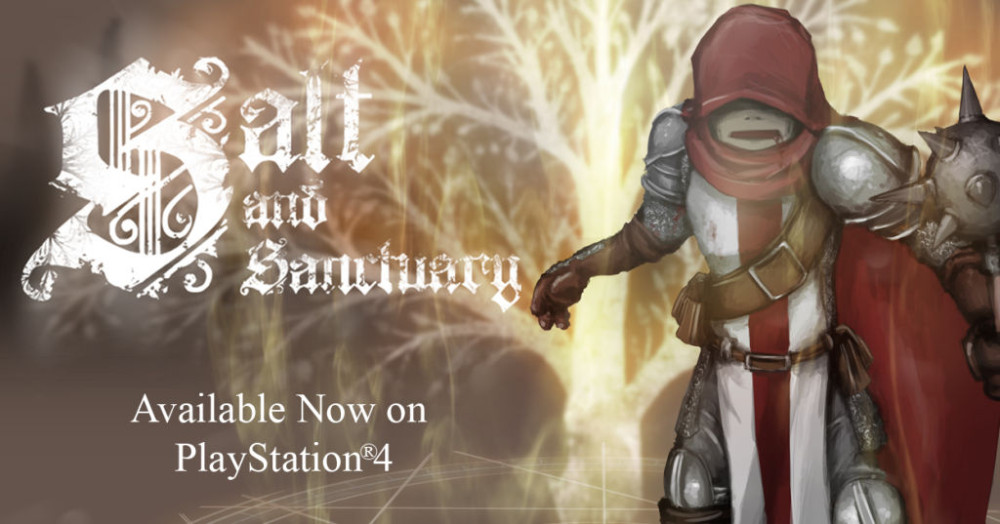 After three amazing years of development today is finally the day! We have unleashed Salt and Sanctuary on the PlayStation®4.
Last night at 9PM Pacific, when Salt and Sanctuary unlocked for everybody, we hung out with LobosJR on his stream talking with you all and answering questions. We'll be popping around his stream and others during the day, then we'll be playing and talking with Cas of Fextralife again at 6PM PDT! Hope to see you around the Internet!
Read our launch blog post here on the PlayStation blog about our most ambitious game, to-date.
Behold our launch trailer, made by the talented AJ Thompson! He has cats, too, so you should ask about them.
As is true of all games, Salt and Sanctuary is not perfect. There's always room for improvement so if you would like to report a bug or give feedback, you can check out our official forum at Fextralife. As always for our FAQ you can check out this page here.
Finally, a post by us wouldn't be complete without a picture of Gato.