Salt and Sanctuary Available March 15th, 2016!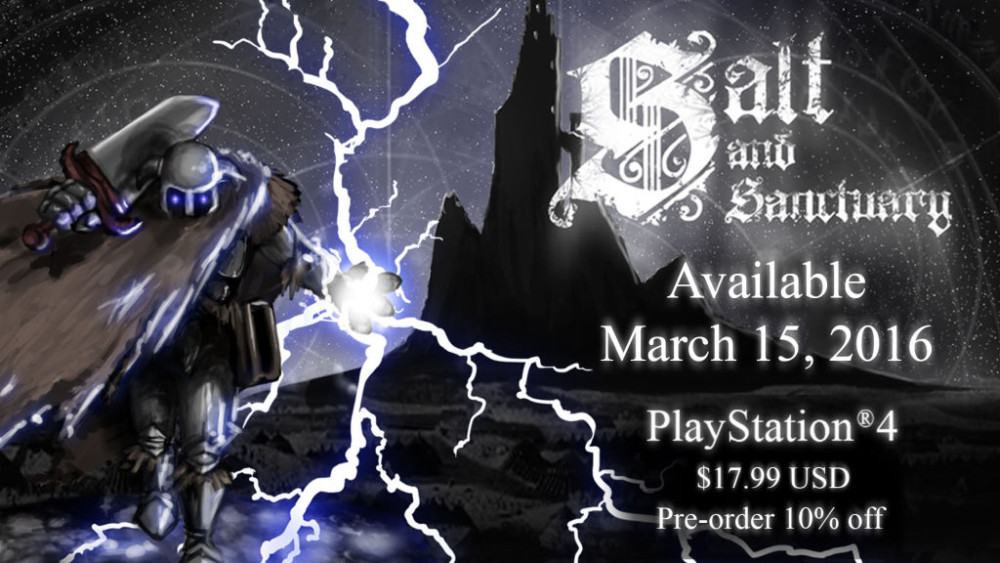 The day we have all been waiting for is here! Salt and Sanctuary will be available on PlayStation®4 on March 15th, 2016 and you can pre-order right now for 10% off. That's in one week!
Check out the PlayStation's Launch Party announcement with Salt and Sanctuary at the top of the schedule.

For all those wondering, Salt and Sanctuary is still in development for PS Vita, and will be cross-buy with PS4 when it's released.
Check out the most commonly asked questions over at our FAQ!
We've also partnered up with Fextralife and will be checking the Salt and Sanctuary forums. Head there to talk about the game and ask questions.