Good Morning Gato #162 – Post PAX… No Con Rot?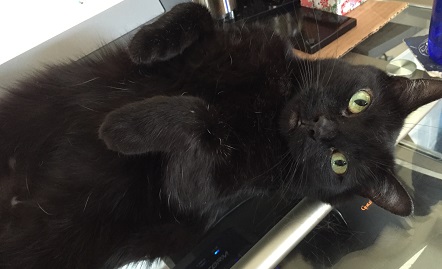 I can't believe it! We somehow managed to avoid the convention plague!
And
it was an amazing show!
PAX
Reception this year to Salt and Sanctuary was amazing. It was so great seeing all you amazing people in person and matching Twitch and Twitter handles to faces. We were honestly surprised at how many people came by our booth saying "hey, I have heard of this game!" Last year, we had just announced the title and spent the show trying to explain what the game is and why it's called
Salt and Sanctuary
. This year, we had people diving a lot deeper into what we had on show, like leveling, sanctuary building, and 
four bosses
. We talked to PAX attendees, sold out of shirts and tote bags, and even made custom buttons! New shirts and totes will be up on our store soon; hopefully sometime next week. Of course, we also got our hands on Dark Souls 3.
And now for some photographic evidence:
Newsletter
Last PAX, we started up a newsletter and this year the tradition continues! If you signed up at PAX last year or this year but mysteriously never got the nice little email in your inbox, it's possible I couldn't decipher a letter or number when transcribing all your emails into our mailing list. Whatever the reason, you can try to sign up again right here with this nifty web form.
Streams!
Hope to see you at our 1pm PST dev stream on our Twitch channel!