Good Morning Gato #152 – The Gato Experience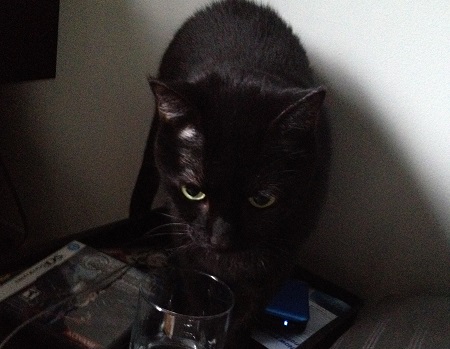 Living with Gato is an experience. The 
Gato Experience.
PlayStation Experience
While the Gato Experience is pretty adorable, we are graced with it just about every day. Not every day, however, does an event such as
The PlayStation Experience
take place.
Ska Studios will be attending and showing Salt and Sanctuary at the PlayStation Experience at The Sands Expo and Convention Center in Las Vegas, Nevada this December 6-7. You can find us and Salt at booth #I57! On Saturday we'll be presenting a panel we're calling Salt and Sanctuary: A Love of Darkness. We'll be talking about the good parts of gaming:
Why make videogames? This is a question we get asked a lot, and the most crucial answer at the heart of everything comes down to one simple fact: we, like you, are massive fans. Take a journey with us through years of studio history and videogame culture as we celebrate those of us bold, brave, and fearless enough to let their creative works be driven by pure, exuberant fandom.
Dev Streaming
We took a little break from dev streaming to attend a friend's wedding in gorgeous Kailua-Kona, Hawaii but we're back on the dev locomotive today! What shall today's dev stream entail? Find out at 1 PM Pacific on our Ska Studios Twitch channel.
Salt Shout Out
Last month, we got a little shout out from Vaati. Check out his videos for so much more Souls love.