Good Morning Gato #149 – Some R&R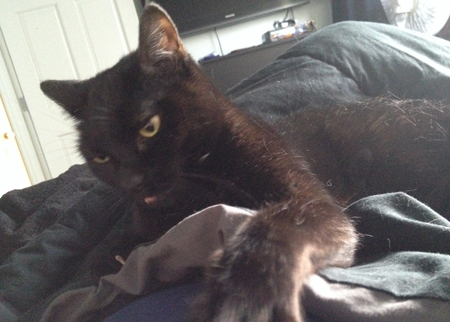 PAX is over and everybody is winding down from the excitement and getting back to work. Gato, however, will be neither winding down nor getting back to work, forever existing and in a state of flux that is both excitement and laziness. Never change, Gato.
The Week After PAX
"Wow" best sums up last weekend. Our PAX this year was phenomenal. We announced
Salt and Sanctuary
, showed off the game, and of course met some amazing new people. Check out our
Facebook album of some pictures of the event
!
Link Roundup
It's not a PAX without a post-PAX link round up! Here they are!
New Posters!


That's right, there are new posters! I got some new Charlie Murder and Vampire Smile prints without all that annoying text on the bottom and also created brand new Salt and Sanctuary posters. Get 'em while they're hot! [Disclaimer: posters will not actually be hot to the touch unless they've been sitting in the sun or you have, for some reason, set them on fire.]
You may also have noticed a few visual changes to our website! If not, please clear those cookies and try again!