Good Morning Gato #147 – The Coming Months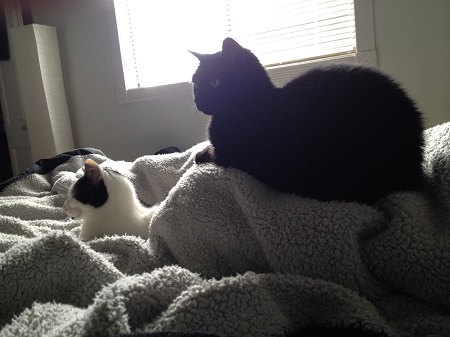 It's that time of year again: time for the PAX Prime panic shuffle. For those of you who managed to snag a pass, we not only 
will
be at PAX, but we'll be participating in not one, but 
two
panels this year!
PAX and Panels!
We'll let you in on the details when we can tell you more but we wanted to let you know now that we'll be in Seattle for
PAX Prime
! We will be showing our new, unannounced game and talking on two panels!  You can expect to find out exactly what that game is in the weeks before PAX. ;D If you are press and want to get scheduled in for some play or interview time, feel free to reach out to me now at
michelle(atz)ska-studios(dotz)com!
Streaming
Joining in on popular activities amongst gamers on the Internet, James and I have been streaming here and there. We're streaming games we play (Deadly Premonition, anyone?) and the work we're working on. You can follow James on his Twitch channel HERE and my channel HERE. We also have an official Ska Studios channel, though we haven't been streaming as much on it as our personal channels.
Poppin' Tabs
For those of you requesting guitar tabs, today is your lucky day!  We now have some tabs to some Charlie Murder songs; they're in review on Ultimate Guitar, but in the meantime they are check-out-able in a snazzy notepad doc. As always, you can get our music at our Bandcamp page.  The music is free, but if you want to send us tips (always mega appreciated), you can always throw us a buck of two on Bandcamp.