Good Morning Gato #137 – The Watering Hole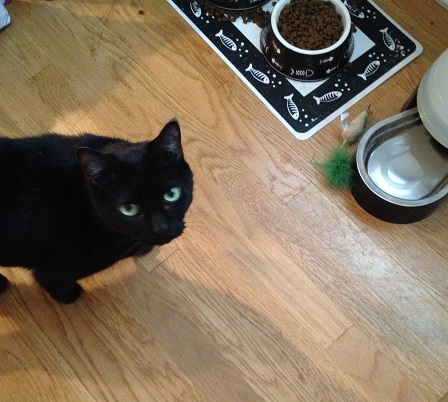 Gato goes for a quick drink at the watering hole while I sum up this week's news. More below!
ID@Xbox
Yesterday, I posted this
list of approved Xbox One indie developers
that weren't previously mentioned in official articles, and the list has only grown since then! If you're an indie dev that is officially approved but have not yet gotten your name and game in the spotlight, please let me know if you'd like to be listed and I'll add you to it! The only requirement is that you got that little acceptance email, it doesn't matter if you didn't get to attend an ID@Xbox conference or if you haven't been given a dev kit yet.
A Question about Charlie
So, an honesty moment here. What's holding us back on the Charlie update is the ever-intimidating networking issues. The achievement and private matches issues are more easily fixed. Would you like to see the update just these two issues fixed and hold off on the networking to get this out sooner? I still don't have a time frame because we'd have to go through testing process but just fixing the two issues would get an update out much sooner. Thanks!
Charlie Murder holiday cards are here! You know you want 'em, you know we want to get rid of them. Everyone stands benefit greatly!
Sole bullet reminder: the "blacknwhitefriday" 30% off code also still works until December 13th. Neato!