ID@Xbox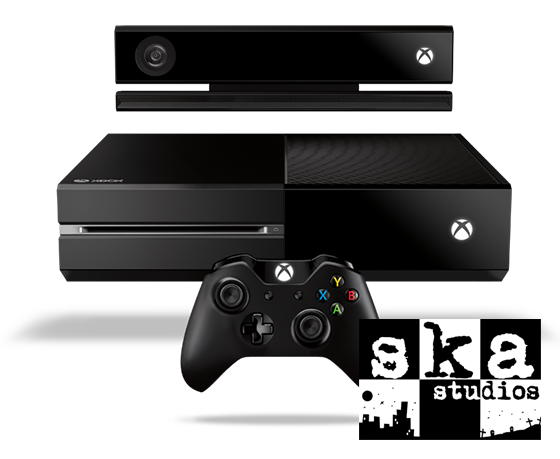 What a bright and chilly morning full of news and delight! This morning you may have noticed Xbox Wire officially announced the first wave of developers to join ID@Xbox! Polygon also picked up the announcement and made a bulleted list:
Behaviour Interactive
Bongfish
Born Ready
Capy
Comcept
Crytek
Definition 6
Double Fine
Drinkbox
Gaijin Games
Happion Labs
Hidden Path Entertainment
High Voltage Software
Inis
Iron Galaxy
The Men Who Wear Many Hats
Nicalis
Ninja Bee
The Odd Gentlemen
Other Ocean
Panic Button
Slightly Mad Studio
Team 17
Team Colorblind
Vlambeer
Way Forward
Zeboyd Games
Zen Studios
As Polygon and Chris Charla noted, the list is far from comprehensive, which we totally understand. Here at Ska Studios, we love to read and hear our name and want to spread that lovely feeling! This is also not a comprehensive list but includes the folks that so far that are approved and want to be included. I'll be keeping it updated so please let me know if you would like to be included!
Ska Studios
SinisterSoft Limited – StarSplash, Bacteria™ Arcade Edition
HOT 'n SPICY Games
BackSpace Games
OnekSoft Games
Smudged Cat Games – Gateways, The Adventures of Shuggy
VICO Game Studio – BombPong: Space Invasion, AAW2/3
X10 interactive – So Many Me
Fun Infused Games – Hypership Out of Control, VolChaos
Alientrap – Apotheon
Randomchaos Games
Drop Dead Interactive
Vector Unit
Swing Swing Submarine
Holmade Games
Xona Games
I'd like to make a special shout out to Shahed Chowdhuri of OnekSoft Games who created and cultivated an environment for Xbox One Indie Devs to come together, mingle, and share knowledge and stories. He's an exceptionally friendly and awesome guy!
Ska Studios does not yet have anything to announce for Xbox One and probably won't for some time but we're considering all possibilities from totally new IP to possibly porting older games. We're really excited at the prospect of developing for the new console and also very excited to see what our indie dev brethren come up with!