Good Morning Gato #131 – Little Ball of Insanity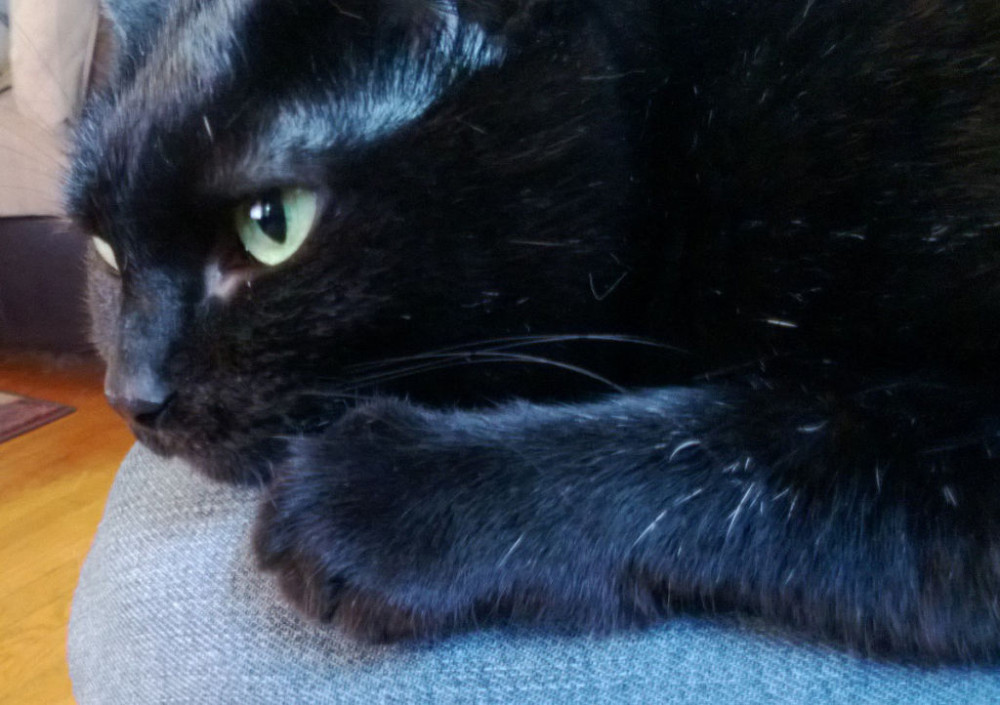 Gato often looks quite melancholy but she's probably just sleepy. When the cats aren't running around like little balls of furry crazy, they're usually just looking sleepy. Don't let that cute little face fool you though, she can go from 0 to full insane faster than you can blink. So don't blink. Just. Don't. Blink.
Linkiledge
We got an awesome opportunity to play some Charlie Murder with Geekly Inc this week and here are the results!
Terrestrial Radio
This Saturday, we'll be speaking on Kramer's Gamers radio show on WMAY 970am at 2pm ct/ 3pm Eastern! Come listen to us on live radio!
A Little Indie Support
If you haven't heard of it yet, you should really check out the Kickstarter for Neverending Nightmares. The project is being developed by Matt Gilgenbach, developer of Retro/Grade. It is described as "A terrifying psychological horror game inspired by the developer's battle with mental illness." If ever there was a Ska-supported Kickstarter to check out and back, this would be the one! We're really excited for this one and you should be too! Check it out today! There are only 60 hours to go!
COMING (Back) SOON!
We finally got the vinyls reprinted and they're on their way to us now! I'll keep you posted when they're back up on our merch site but we can probably expect them to be ready to send out to you fine folks within a week.
A question for you folks now: Would you be interested in a Charlie Murder album on a physical CD? Let us know! Thanks!
P.S. We're still working on that Charlie title update. 🙂
————————————————————————————————————–