Charlie Murder Tours August 14th!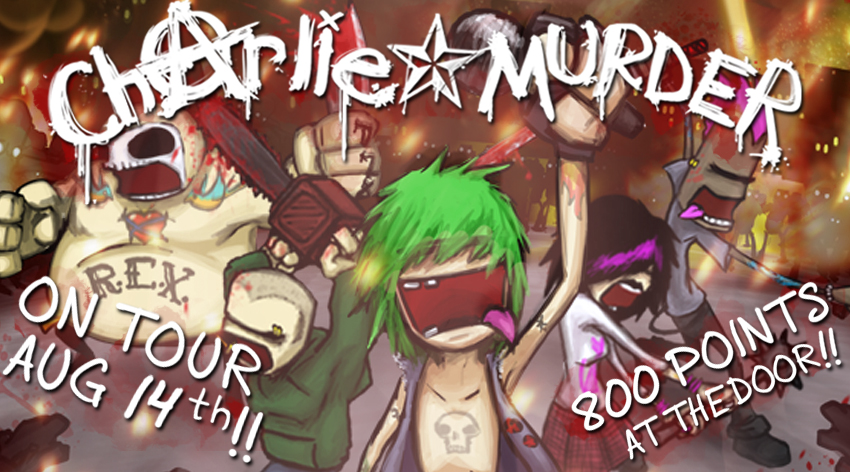 Charlie Murder, part of the line up of this year's Summer of Arcade, will be on tour to an Xbox 360 near you this August 14th! Tickets will go on sale at the door for a mere 800 Microsoft Points!
To commemorate, here's the final bio and wallpaper of the front man, Charlie Murder!

Charlie Murder
It all began one night when Charlie, his roommate Lester, and his girlfriend Kelly were hanging out watching some late night dramavision. Inspired by a T-shirt he just remembered, Charlie pulled out a notepad and began scribbling down some wicked lyrics. Lester, moved by Charlie's melodic mumblings, started strumming his acoustic guitar. Fellow building dwellers Tommy and Rex were passing by the room when they heard the sweet sound, so they grabbed their instruments to join in and that night, the skull-shatteringly intense sound that would become known simply as Charlie Murder was formed.
If the band Charlie Murder was Frankenstein's Monster, Charlie would have been the electricity that brought that beast to life.  From one earth shaking show to the next, Charlie's sonorous vocals and complex messages of chaos in America blew minds and eardrums alike, with hits like Death Dealing Metal Matilda and I Vote 4 Chaos. The band was unmatched not only in record sales and damage of private property, whether it was sold out venues or five star hotels, and the heart of this tsunami of punk rock destruction was green-haired rocker named Charlie.
But maybe Charlie flew too close to the sun.
And maybe Charlie hurt someone. Maybe Charlie made some ghosts.
Stars die, don't they? When Charlie's flame flickers out, will the ghosts be there, thirsty for blood?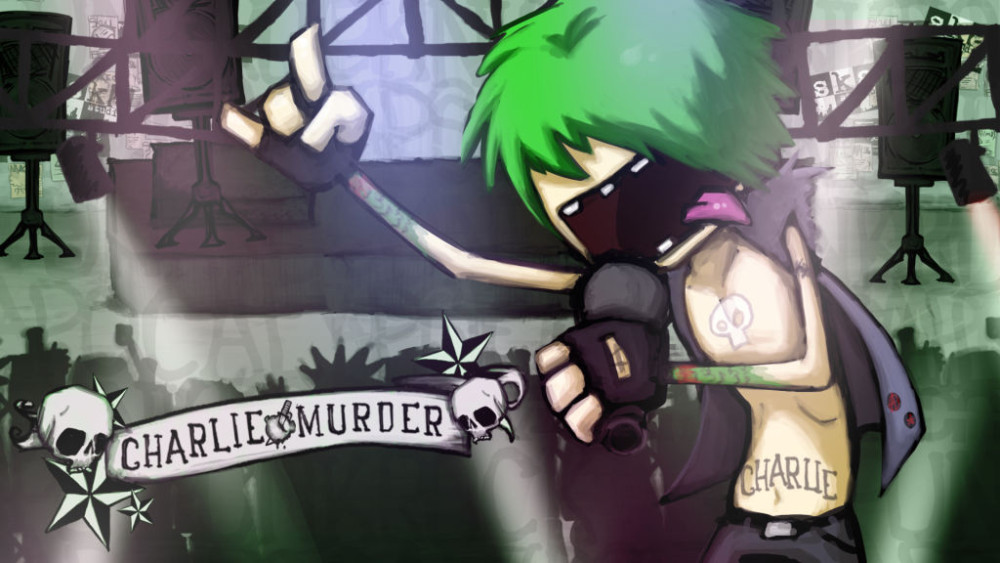 Decorate your desktop with this brand new
Charlie Murder wallpaper!
We've also updated the
Charlie Murder website so please check it out! Videos, screenshots and all the other wallpapers can be
found there!