Good Morning Gato # 121 – Lawn Bag Throne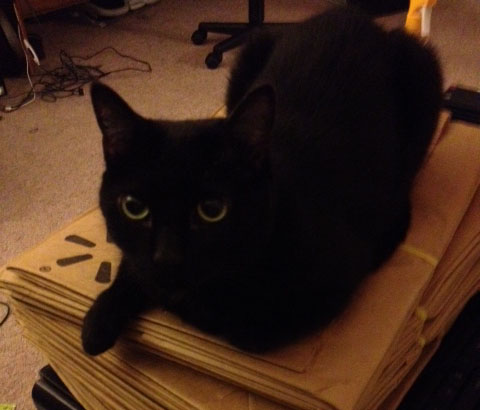 Even the most comfortable, luxurious cat bed pales in comparison to a pile of lawn bags. I'm sure we (cats) all agree. Wait, Wal-Mart bags!? Who reverse-burglarized those into our house!?

Indie Hemoglobin
XBLA Fans posted an in-depth article last Friday, "For indies, working with Microsoft is a horrifying mess…right?" covering multiple sides of the hot topic of what it must be like to work with Microsoft. They included our view and linked to James' Blood of the Indies post, which was nice.
Of course, the big weirdness we want to tackle relates to the announce of Xbox One! First off: yes, we are excited about it, despite being with the rest of the world in wondering when we'll get TEH GAEMS. Honestly, all Microsoft had to do to redeem themselves for all that TV focus at the reveal was to show five minutes of a Dark Souls II player waiting by his summon sign while simultaneously watching Archer on Netflix in Snap mode.  It's just "Lana. Lana. LANAAAAAAAAAA" and I'm summoned!
What we really want to go out of our way to address about the Xbox One reveal, though, is self publishing. Ever since Shacknews reported (slightly misleadingly) that Xbox One Won't Allow Indies to Self-Publish Games, the Internet's been going wild with their slightly enhanced version of the original article title: "Xbox One Won't Allow Indie… Games," and, through a bit of anecdotal research, it's become clear to us that no one knows what self publishing means.  So here's reality, abridged version: Xbox One indie publishing is currently identical to XBLA indie publishing, and Microsoft is looking into ways of improving it.  James is probably going to let loose a torrent of his controversial "everything's fine" vitriol, but in the meantime, rest assured that everything is 100% business as usual.  We're finishing up Charlie Murder for XBLA right now (it will rock), and we're planning on targeting Xbox One for our next game (it will rock harderish).
Anyway, James' Blood of the Indies post got promoted on Gamasutra, so he added a nice foreword that makes it all relevant.
Art Friday
Enough seriousness. Happy Friday, every Ska-bro! I'd like to introduce Art Friday to be a part of Good Morning Gato from time to time. For this introductory segment, I present two creatures that can be found in Charlie Murder. These are the mermaid (the stupid way round) and the reverse mermaid. Here are a few of my old sketches.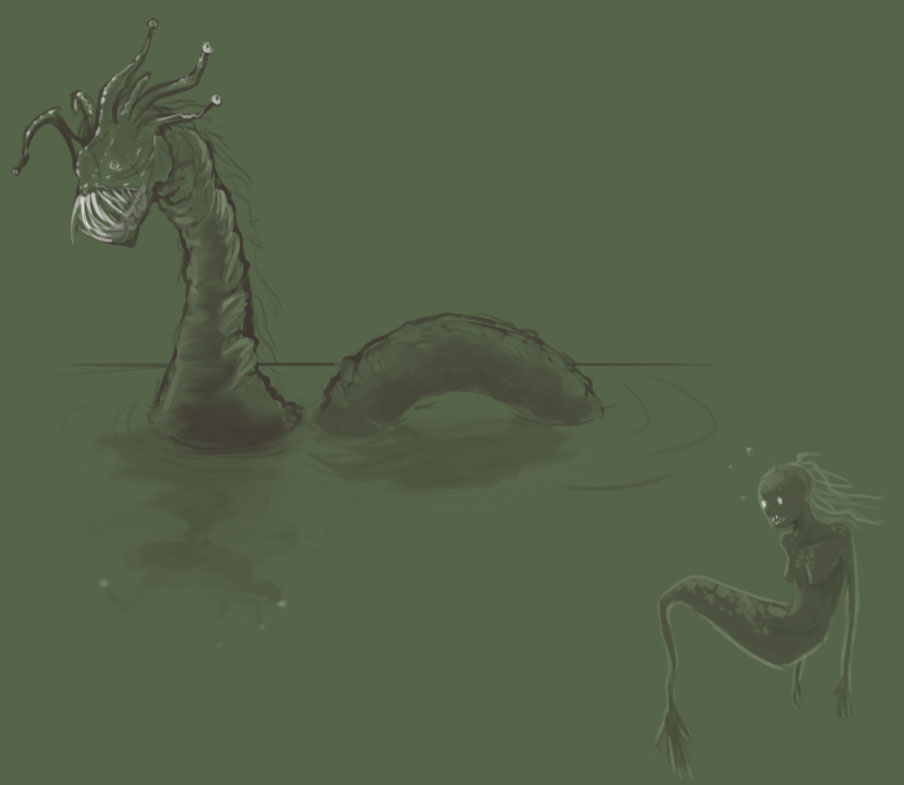 Some years back I became obsessed with non-traditional mermaids and sketched a few variations. I managed to sneak two of these into Charlie Murder as monsters. The "fish on top" mermaid can be seen splashing up onto rocks in the background while the "lady on top", yet not quite beautiful, mermaids will be monsters you can fight. One of these can be seen in a normal play-through but the other will take more exploration to discover!
Check out this sneak peak of the sprites of these beautiful mermaids. Hope you have fun seeking them out in Charlie Murder! Which do you think is the fairest of them all?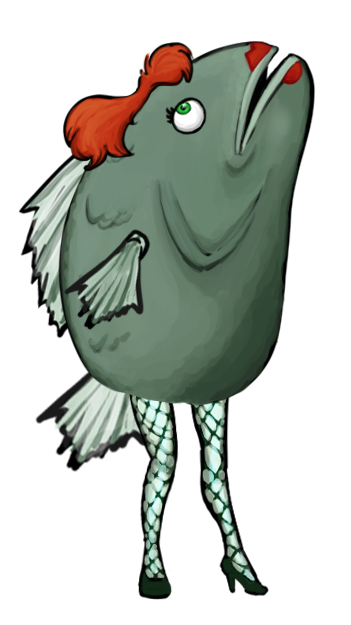 ————————————————————————————————————–