Introducing: Georgey Massacre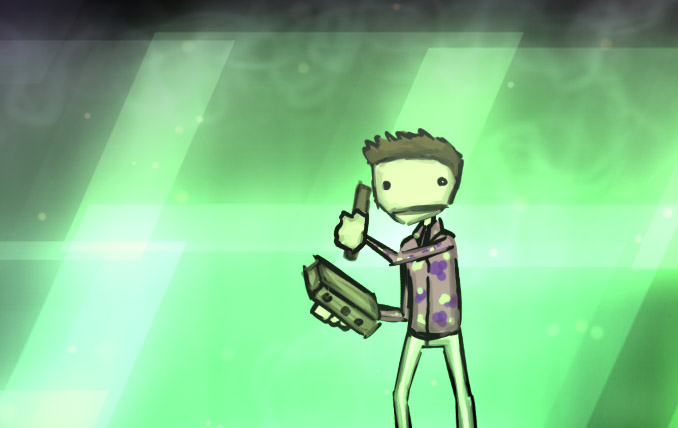 Georgey Massacre

Hard working and soft-spoken, Georgey Massacre is the paladin and woodblock player of the band. GM joined the band during its formative dive-bars-and-community-centers year at the insistence of a family member who wishes to remain anonymous. But don't let that soft, modestly dressed exterior fool you. Georgey can really keep a rhythm.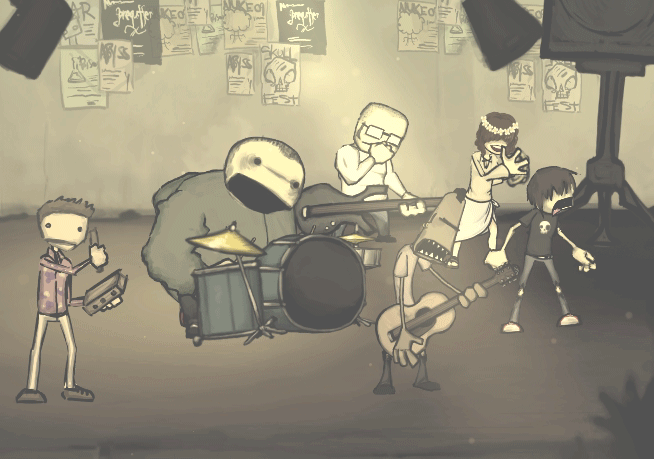 Because Georgey is completely opposed to tattoos and terrified of needles, he has to unlock Anar-chi spells via temporary tattoo vending machines found at arcades and pizza shops. Despite this, Georgey is able to perform powerful support spells such as "Mr. Manager", "Les Woodblocks Dangereux", and "Money in the Mango Stand".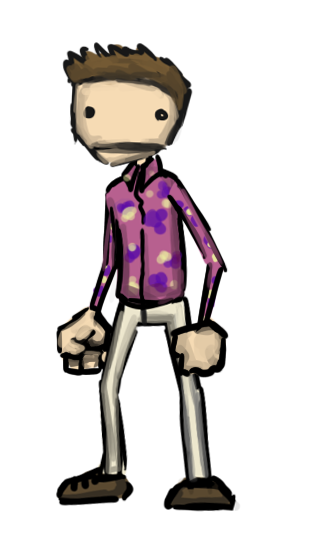 Like other band members, he can unlock unique techniques as he levels up. Whether he's showing off his "defensive catching technique" by expertly deflecting things with his back, or hanging from monkey bars for near-infinite durations, GM's got just the right gym class credentials to back up the team.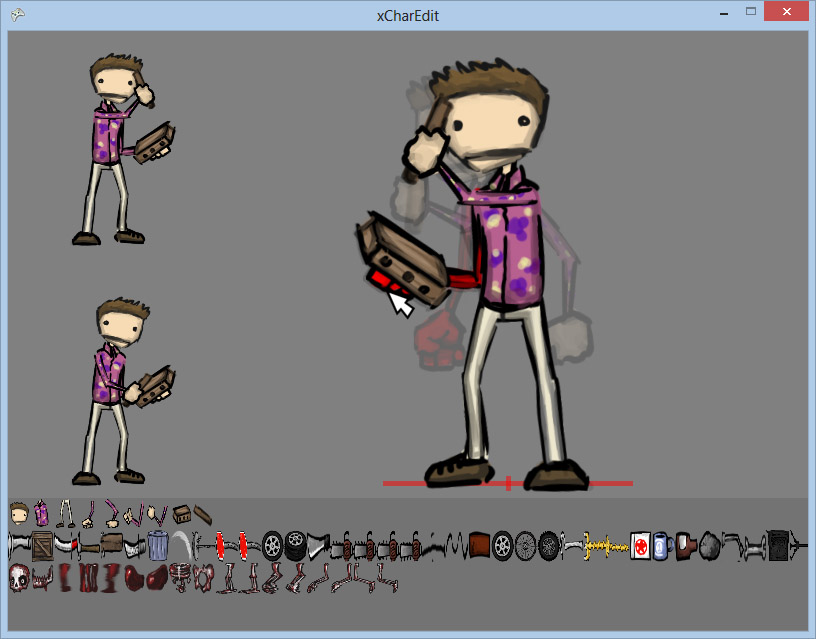 Despite his humble appearance, GM was incredibly difficult to create as a concept as there's not often a place for woodblock in a punk band. If you give him a chance, I'm sure you'll find he's quite able to hold his own on stage and in the battlefield. With Charlie Murder wrapping up, Georgey is likely to be DLC content.
We're going to spend the rest of our day out on the river on our jet skis. Happy Monday, everyone!