Good Morning Gato # 113 – Purr, Purr, Purr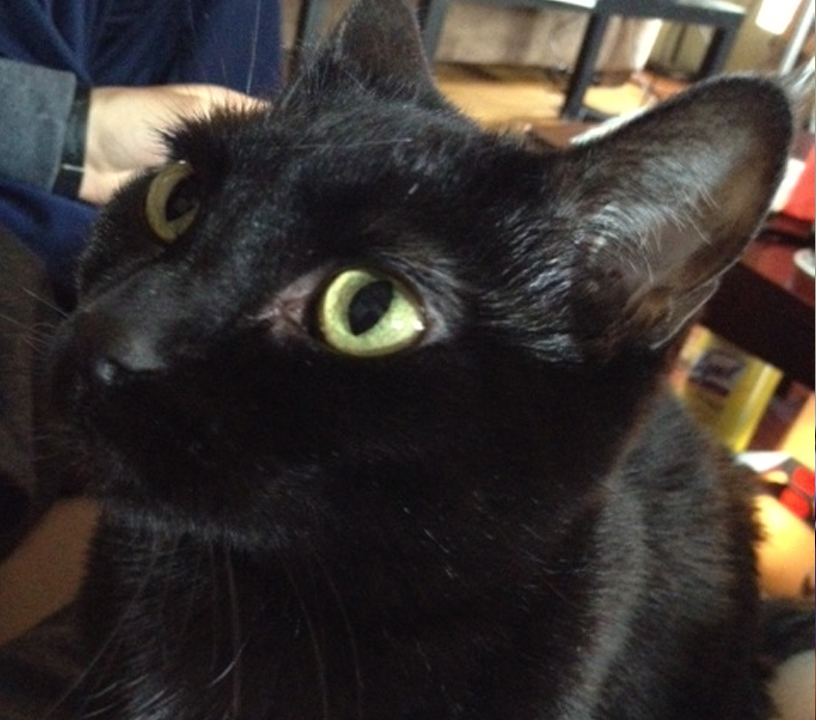 Gato is happy and content, purring away. Little does she know, her mum and pop will have to leave her and her sister in another's hands next weekend.

PAX East Goods
We're one mere week away from PAX East. Along with our shirts and posters to sell, we will once again be giving away pins and Charlie Murder coasters, perfectly sized for your beverage of choice at home. The coasters that is. I don't think you could place a beverage on a pin but you're welcome to try. We recommend wearing your pin on clothing, your badge lanyard or a fashionable fabric bag.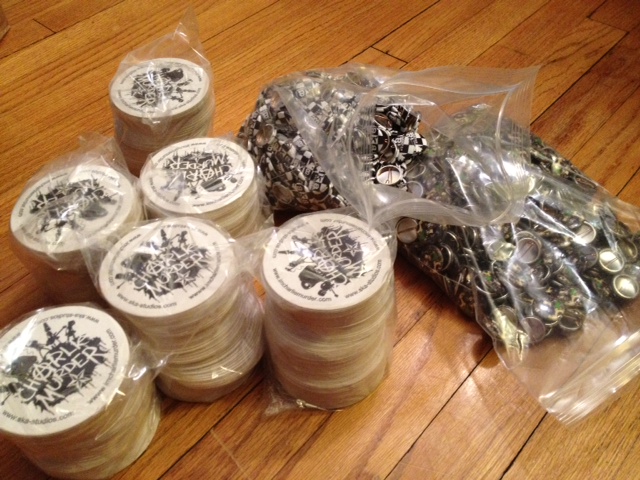 We hopefully will be adding two more exciting merch items for sale but they are not in our hands and are being sent straight to the show. So, rather than get ahead of myself I will simply leave you with "we may have two more awesome items." Once we're convinced they're real, they will be announced for you all to be incredibly excited about. Prepare for such an announcement next Thursday evening.
Indie MEGABOOTH
In case you missed it, we will be part of the Indie MEGABOOTH once again. The MEGABOOTH recently released the official website and trailers! Previously, I made an error and announced the wrong booth number for Ska Studios. We will actually be in the awesome 10'x20′ booth #888 so if you're at PAX, be sure to add us to your busy schedule!
Skins!
Also, don't forget you can now obtain Charlie Murder and Skelekitten skins for yourself in Skin Pack 4 for Minecraft: Xbox360 Edition. In case you want to try obtaining these skins without spending a few Microsoft Points, James and I have been giving away codes on our Ska Studios Facebook page, Twitter and even our personal Twitter accounts, Jamezila and Shelldragon. We still have some left so keep an eye open.
————————————————————————————————————–