Good Morning Gato # 110 – Little Ball of Arrgh!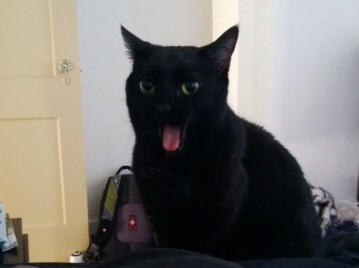 What the junk are you doing, Gato?! How are you doing that with the mouth part of your face?!

PAX East 2013
PAX East is only four weeks away! Heart attack time! We're once again hunkered down in PAX preparations. We'll be at booth #882 within the Indie Megabooth, showing off the latest and greatest of Charlie Murder.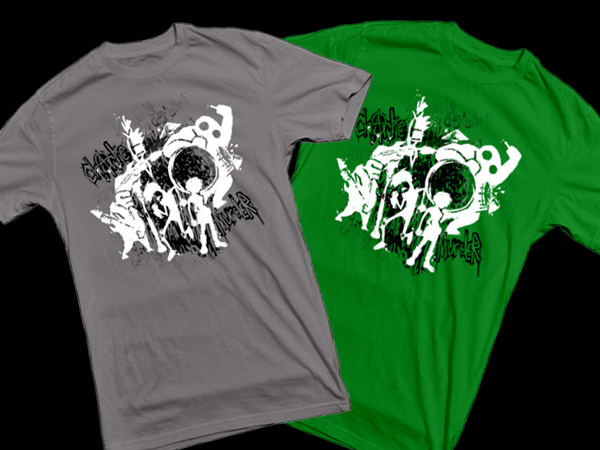 As we have in the past, we'll be selling our stylish t-shirts and sweet posters. We're hoping to get a few more merch items wrapped up in time for PAX that we're really excited about. I mean, we're really, really excited about them so we hope we'll have them in time for the show. If you won't be at PAX, some of our shirts are up on our merch site! After the event, we should have the new, exciting merch available as well.
Fan Stuff
Fans sometimes do some really amazing things. This fan, for example, went and made Dishwasher and Yuki characters for Scribblenauts Unlimited with Steam Workshop.
If you've created fan work, we'd love to see it. Feel free to email me at michelle(at)ska-studios(dot)com.