Good Morning Gato # 108 – Soft Kitty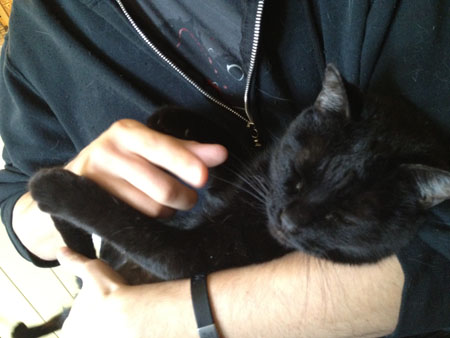 It's February…Whaaattt!? When did it get to be the second month of the year already?! It appears this year is rushing by as quickly as the last. It has already worn poor little Gato clean out.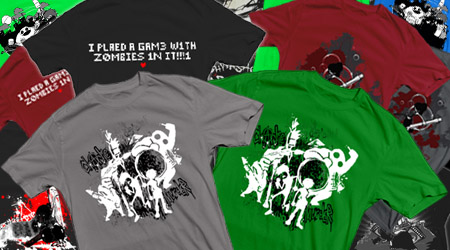 Merchtastic
Don't forget we have a fantastic merch store up once again. Rumor has it that more good things will come to the store throughout the year, so keep your blog reading eyes fresh and moisturized.
A Note About Ska Merch
I won't keep it a secret, I love merch. I like thinking it up, making it, sorting it and selling it. It's a physical representation of how much people like us. It also is an incredible amount of work. Since deciding to take on merch management and selling, there's a lot of new little things to figure out. There's the store front with all the new images and descriptions to create, managing the orders and creating packing slips to make sure the right shirt gets in the correctly labeled package. Orders are slow enough that I've been drawing a little thank you doodle on each packing slip. I hope you enjoy them!
Then the shipping part of shipping and handling rears its ugly head. While packing up the little poly-mailers is simple and soothing, a love-hate relationship develops with the post office. I need my packages shipped, but I hate dealing with postal workers. Sometimes they're kind and understanding folk but most of the time they are very curt and unpleasant, especially when you have an international package. The automated postal service kiosk has been my salvation. I've looked into self printing postage but it ends up being more expensive and I really want to provide the best mailing option possible.
Eventually, I'll work out the kinks in our merch adventure and it will be glorious. The more orders we get, the faster that will happen so go ahead and order away!
We're Kind of Distracted
While work on Charlie Murder is ever pushing forward, closer and closer to victory, we have been recently distracted by some inevitable yet still depressing news. It seems XNA will be out for good. We all knew it deep down but not hearing an official message allowed us a blissful bubble of denial. While Charlie Murder polishes up, we have to now think about how we're going to continue our livelihood. It's a little demotivating but we'll push through it. Just another bump in the road.