Good Morning Gato # 96 – Crunch Snack Break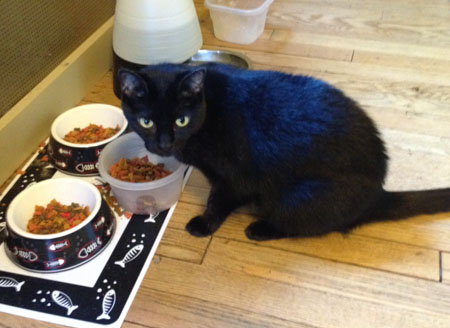 Even in the pre-PAX crunch, one has to take time for a snack break. Just look at that adorable snack bowl set, too. It was the best wedding shower gift two proud kitty parents could ask for.
More Indie Megabooth
We've got some more
Indie Megabooth coverage
for you, including a great new
announcement trailer
. Be sure to explore the
Indie Megabooth website
while you're at it to see all the lovely games that will be on display.
PAXtastic!
Speaking of PAX, although you've been enjoying the returning blog post frequency, next week is the one and only PAX Prime so we'll be mostly off the blog-air next Friday. If you are one of the lucky thousands attending PAX, be sure to stop by Ska Studios, booth #685, and show your fandom by buying a shirt or DUN DUH DUNNN a new Charlie Murder poster! There will also be buttons!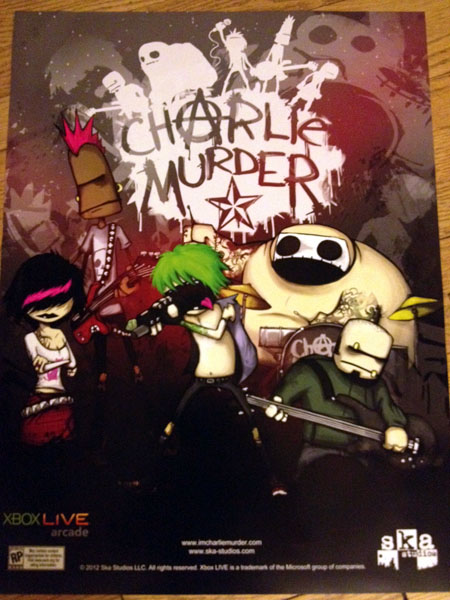 Random: A Little Pet Peeve
Just a friendly little PSA: Sometimes, folks, without naming names, will refer to our video game making company as SKA Studios or even S.K.A. Studios. While we love the heck out of your adorable little faces, this just won't do. We are Ska Studios, LLC. I'm not even sure what SKA would stand for. Maybe Super Kitten Adventures? Supreme Killer Avocados? James really likes avocado.