About
Ask Ska Studios/FAQ
Here's a little FAQ page over here!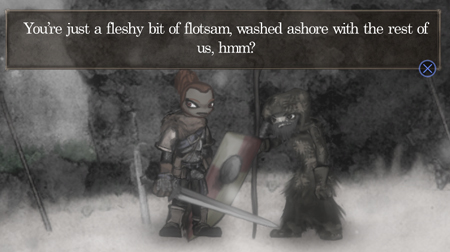 About Ska Studios
Ska Studios is a two person, two cat team best known for Xbox LIVE Arcade title The Dishwasher: Dead Samurai, its critically acclaimed followup, The Dishwasher: Vampire Smile, Charlie Murder and Xbox Indie Games smash hit I MAED A GAM3 W1TH Z0MB1ES 1N IT!!!1. We're currently working on Salt and Sanctuary!

James "Jamezila" Silva
James is the Lead Dishwasher at Ska Studios, where he writes the codes, draws the pictures, plays the guitar, and taunts the cats mercilessly. A native of infinitely glorious upstate New York (that's the part that's not New York City), James has dreamed of making his own videogames ever since he was ten or so. In 2001, he made some game called Zombie Smashers X and naturally assumed that because it was a videogame, and it was hard to make, all of his videogame career dreams were coming true. This was half true. In fact, James would go on to spend the next several years making several so-so games that very few people played (excepting Survival Crisis Z, which has a weird cult following), until he got a totally amazing break with The Dishwasher: Dead Samurai, which launched in 2009. The rest, as they say, is history.
Twitter:
@jamezila
Email:
James [splat] ska-studios [dot] com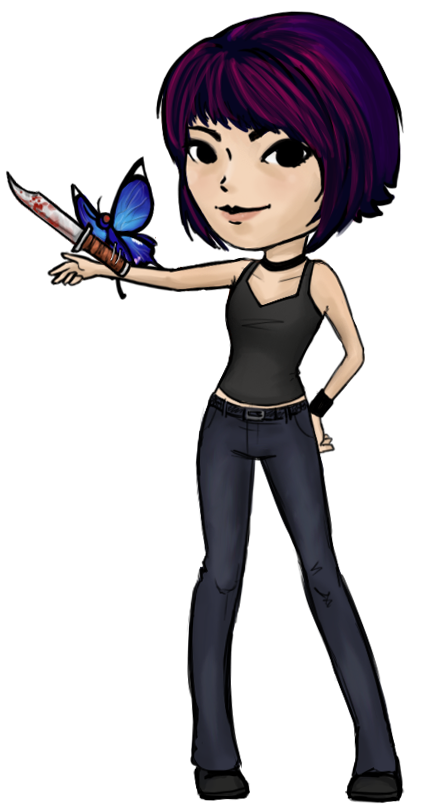 Michelle "Shelldragon" Juett Silva
When Michelle joined the team in 2011, James lovingly titled her the Art Unicorn. She makes amazing art and manages the business side of things like PR, community and even the merch store! She began her video game career in the Pacific Northwest after obtaining a BA in Fine Arts in 2007. She started out in her career as a freelance artist and a quality assurance analyst including testing on James' first game "The Dishwasher: Dead Samurai" which is how the two first met. She has previously worked for Microsoft, WB Games and ArenaNet. Now, she happily creates game art, art for marketing plots, extremely violent weapons and even these swell bio drawings.
Twitter:
@Shelldragon
Email:
Michelle [splat] ska-studios [dot] com
---
Ska Studios Alumni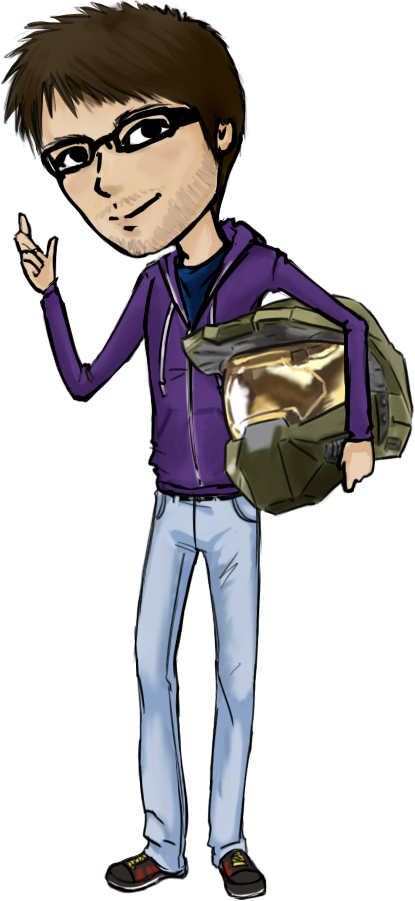 Dustin "Super Dunner" Burg
Dustin worked briefly as Ska Studios' amazing market coordinator genius. He planned the conventions, talked the talks with press and walked the walks with the community. Dustin was always made for great things, however, and now works continuing his marketing coordination at Electronic Arts in the fine city of San Francisco. Dustin is an amazing friend and was even best man at James and Michelle's wedding!
Twitter:
@SuperDunner
---
Team Renegade Radio


Team Renegade Radio is Neko Smart and Gato Maria Hernando Rodriguez-Rodriguez.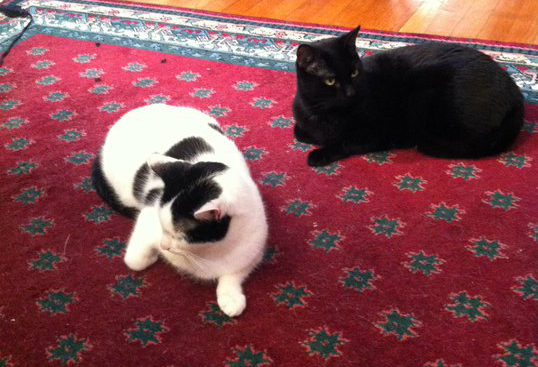 ---
Contact Ska Studios
For all PR/marketing/press, email press@ska-studios.com!
If you'd like to be on our Ska Studios email list, just sign up here!
Let's Play Policy
We fully encourage Let's Plays of Ska Studios games! We also are totally cool if you monetize your channel. We only ask that you please credit us, Ska Studios, and link to our website http://ska-studios.com. Thanks for playing!
Rules of the Blog
It's pretty simple. Don't be rude to us or others so we can keep our comment sections open. Critique and concerns are totally fine as long as they're done so courteously. If not, your post will be deleted.
Employment at Ska Studios
We are not currently looking to expand, hire or to contract out work of any kind. We appreciate your interest in Ska Studios but we're very happy and content as a team of two (four if you include the cats). We're also too small of a company for internships,paid or unpaid. Sorry!
Unsolicited Idea Submissions / "I have a game idea" Policy
We love that you love us and we love hearing from you. However, we cannot accept or consider unsolicited ideas. Feedback is always welcome but we cannot accept new game ideas, pitches or proposals. Nope, not even that one. Sorry!
If you have a game idea that you really want to see made, we highly suggest getting into game development as a hobby or occupation! That's how we got started! For more information on that, there are many great resources out there such as Gamasutra. Here's also a YouTube series I just found by searching Google. Good luck!
---