The Dishwasher: Vampire Smile Press Kit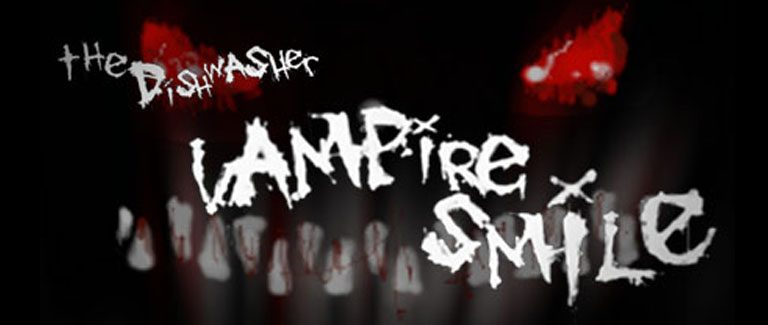 Fact Sheet
Developer
Ska Studios
Porting Developer
Ethan Lee
Publisher
Microsoft Studios on Xbox360,
Ska Studios on Steam
Release Date
April 6, 2011 on Xbox360; 
May 12, 2017 on Steam
ESRB
M for Mature
Development
2.5 Years
About Ska Studios
Ska Studios is a two person, two cat team best known for Salt and Sanctuary, The Dishwasher: Dead Samurai, its critically acclaimed followup, The Dishwasher: Vampire Smile, Charlie Murder and I MAED A GAM3 W1TH Z0MB1ES 1N IT!!!1. James codes, makes art and music while Michelle makes more art, designs and manages business and PR. They're married and got engaged at PAX!
Team Credits
James Silva, Lead Dishwasher
Dustin Berg, Marketing Coordinator
Michelle Silva, Art Unicorn
Contact
Press
james (at) ska-studios (dot) com
Social
Description
Three marks remain! Play The Dishwasher: Vampire Smile to dig further in to Yuki's bloody quest for revenge. The game features the Dishwasher and Yuki's campaign story lines, online and local coop play, 50 Arcade Challenges and Dish Challenge, including a ton of nasty new weapons and techniques.
Other Facts
Launched initially on Xbox360 in 2011 and later on Steam in 2017.
In the "Skallection" bundle on Steam for 15% off for 2 to 3 of Ska Studios' games.
Ska Studios used the XNA framework to originally develop Charlie Murder and FNA was created and used by Ethan Lee for the Steam port.
Features
Seek retribution as you slash your way through 13 unique campaign levels as Yuki or The Dishwasher and take down the three corrupt leaders of society.
With an all-new, totally easy Pretty Princess difficulty mode, the challenge of Yuki's journey may be lost but is made up for with an ample supply of hearts and rainbows.
Wield brutal weapons! With nearly a dozen weapons including the brutal Violence Hammer, the medically disturbing Painkiller, and the scissorific Guillotine, you will never be without a violent way to decapitate your foes.