Salt and Sanctuary Press Kit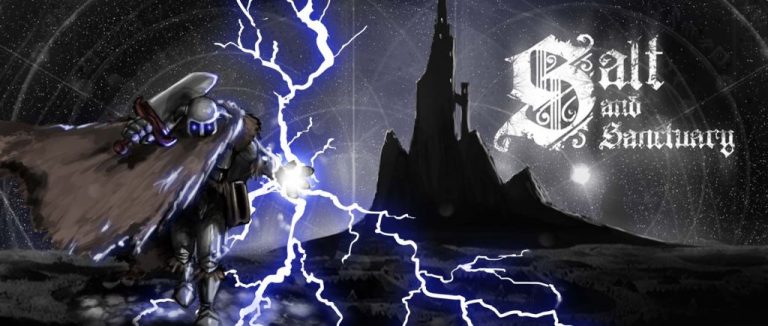 Fact Sheet
Developer

Porting Company

Ska Studios

Sickhead Games for PSVita
Blitworks for Switch
Publisher
Ska Studios
Release Date

March 15, 2016 on PS4
May 17, 2016 on Steam
March 28, 2017 on PSVita
August 2, 2018 on Switch

ESRB
M for Mature
Development

3 Years
Platforms
Website
Playstation.com, Steam, Switch
Store Page
Playstation, Steam, Switch
Price
USD 17.99, Crossbuy on PS4 and PSVita platforms
Availability
Digital Download on PS4, PSVita, Steam, Switch.
Coming to retail via Limited Run for PS4 and PSVita and full retail on Switch.
About Ska Studios
Ska Studios is a two person, two cat team best known for Salt and Sanctuary, The Dishwasher: Dead Samurai, its critically acclaimed followup, The Dishwasher: Vampire Smile, Charlie Murder and I MAED A GAM3 W1TH Z0MB1ES 1N IT!!!1. James codes, makes art and music while Michelle makes more art, designs and manages business and PR. They're married and got engaged at PAX!
Team Credits
James Silva, Lead Dishwasher
Michelle Silva, Art Unicorn
Contact
Press
james (at) ska-studios (dot) com
Social
Description
A doomed sailor is shipwrecked on an uncharted island. In fog-shrouded valleys, where grinning, mossy corpses cling to rusted arms, shambling figures begin to stir. Beneath crumbling, salt-worn structures, labyrinthine passageways lead to unspeakable evil, long forgotten by man.
Salt and Sanctuary seamlessly combines fast, brutal, and complex 2D combat with richly developed RPG mechanics. Discover, craft, and upgrade over 600 weapons, armor pieces, spells, and items as you explore a cursed realm of forgotten cities, blood-soaked dungeons, desecrated monuments, and the fallen lords they once celebrated.
From Ska Studios, the award-winning indie studio behind a long list of stylistic, visceral, and brutally executed action titles that includes The Dishwasher: Vampire Smile, The Dishwasher: Dead Samurai, and Charlie Murder, comes Salt and Sanctuary, the studio's most ambitious title to date.
Other Facts
Salt and Sanctuary is Ska Studios' first game on the PlayStation platform. Previous titles were on Xbox360.
Launching initially on PlayStation4 with a later PSVita and Steam release date to be determined.
PS4 and PSVita is cross-buy but not cross-save.
Ska Studios uses the Monogame framework to develop for PlayStation4.
Features
Explore a vast and treacherous world, teeming with diabolical traps, mysterious secrets, hidden shortcuts and vicious enemies. In addition to a diverse array of combat and platforming challenges, this seamlessly-interconnected environment features more than 20 powerful and devious bosses.
Equip yourself as you see fit with a wide variety of weapons, armor, accessories and spells to create your own unique hero – or villain!
Survive it all over again with a series of increasingly difficult New Game Plus playthroughs.
Sacrifice relics at your sanctuary, your only refuge.  Upgrade it, add friendly NPCs like merchants and mages, and unlock new abilities, like weapon transmutation and fast travel. Do you ignore a strategically important sanctuary held by a rival creed, or do you desecrate it, earning the wrath of it followers?
Uncover the submerged lore of a strange and dangerous world, hidden in item descriptions, the Bestiary, and dialog.
You're not entirely alone… Castaways on this forsaken island can leave their mark on each other's journeys through messages, shadows and other shrouded multiplayer interactions.
…because together's better. Too lonely? Too difficult? Join your friend's world as a sellsword from afar for local co-op… or versus!