It's a punk rock apocalypse!
Team up with your friends to lead embattled punk rock band Charlie Murder in their epic quest to save the world from rival death metalers Gore Quaffer and their legions of evil.
"At only 10 bucks, Charlie Murder is both a killer game and a solid value for solo artists; for anyone with a few friends willing to join the slaughter, it's damn near mandatory."
"Charlie Murder is an extraordinary beat'em up that will offer you endless hours of action filled and fun gameplay. Its extraordinary soundtrack will submerge you in an apocalyptic punk world ravaged by the forces of evil and your mission is to send them back to the Netherlands. Ska Studios outdid themselves and created some of the most memorable characters in this genre's history."
"There's no getting around the fact that Charlie Murder is a blast to play, alone or with friends, and that it's well worth your $10 if you love beating the crap out of zombies and laughing at bloody, disturbing, slapstick antics."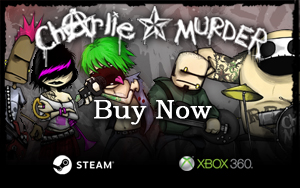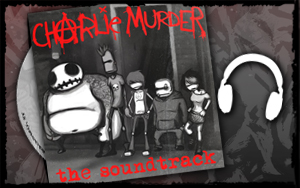 Name your price, immediate download of 38-track album in your choice of awesome formats.