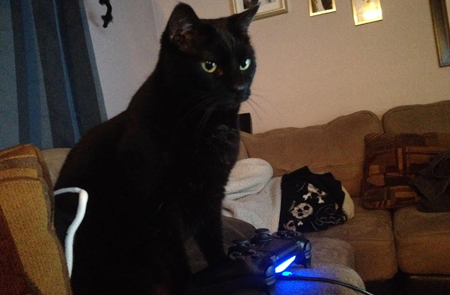 Welcome to a brand new year of brand new things! We've got answers–
lots of answers
–after the break.

A Year Ahead

You folks have questions. We understand. We're here to answer what we can! Writing out answers like our past "Burning Questions" gets very time consuming and stuff. *Rambles incoherent, pathetic excuses.* Luckily, with our weekly dev streams, it's super easy to answer questions asked in the Twitch chat! The only problem is that some of you can't make the stream time. We love to see you in our chat, talking with us, but we also understand there are things like school and work interfering with your Ska Studios dev-stream-watching-time. To solve that problem, if you simply ask your questions via Twitter using the hashtag #AskSkaStudios, we'll do our best to get to them all in our Friday official Ska Studios stream. The next one is today at 1pm PST, so get to asking your questions!
Here's a few quick FAQs while you conjure up more questions for us.
Q: WHEN?!?!?! I WANT TO PLAY IT NOW!!
A: Rest assured, Salt and Sanctuary will launch. We have a very loose 2015 timeline with a hopeful late summer launch in mind. We're not making absolute promises here because, as is true with all development, Salt will launch when it's done.
Q: Will it be on PC?
A: Yup! We have a short PS4 and Vita exclusivity window and a later release date on Steam.
Q: Co-op?
A: Local 2-player….probably.
Q: Will there be a beta?
A: We're working on how that will work for us. We've never done anything like it but seeing as there is quite a bit of demand for one, we may just have to!
Q: But I want it NOOWWWWwwwww.
A: Calm down, blueberry. All things in time.
Q: I want to buy things from you that are related to your games but aren't your games.
A: Good news everyone! We have music and merch!
Q: Did you know your cats are both named Cat?
A: WHAT?!
Yes.
Q: For potato!
A: For potato! You can keep asking but, no, I'm not getting a tattoo of a potato.
(James' note: if Michelle gets 100,000 Twitter followers, she will get a tattoo of a potato)
Link Roundup